"Burning Man--an annual experiment in temporary community dedicated to radical self-expression and radical self-reliance.",,
Link to Burning Man 2007
photo gallery
Materials: Anything and everything, whatever works.



A Burner since 1994, it was in 2004 that I joined a large crew in April and found myself on the playa for 21 days, from August 16 to September 7. As part of the Temple Crew, I worked on a massive art project helping to build David Best's Temple of Stars. My biggest contribution was the design and creation of the T-lanterns. They were made from over 9,000 pieces of scrap wood that resembled the letter "T" and in some ways, the font "Times New Roman". Once assembled, they looked like wisteria flowers. I also managed the assembly line as we built over 300 of this particular embellishment among others. The lanterns graced the Temple of Stars which stood over 118' tall and was a quarter mile long. With the help of Jody, I built two special T-Lanterns, one was placed at the very top of the spire, and the other as seen in the image below, was placed in the center altar (under construction).
Thousands upon thousands of people wrote their prayers and attached their sacred mementos/objects to the Temple and when it burned, the smoke carried their prayers to the heavens.
I consider becoming part of the Temple Crew in 2004 one of the greatest times of my life. Getting to know David Best and working with him on numerous projects in 2005 was incredible. To have a mentor of that caliber, well it doesn't get any better than that. Also, the Temple Crew Rocks! Amazing people. Here is a photo record of the journey:
http://www.flickr.com/photos/98092201@N00/sets/72157602261733894/

In 2005 I helped build three Temples. Two by David Best, the "Chapel of the Laborer" in San Rafael, and the "Hayes Green Temple" in San Francisco. The third was designed by Mark Grieve, the "Temple of Dreams", which graced Black Rock City during Burning Man.

My words are unable to do justice to the amazing entity that is Burning Man and the Black Rock Arts Foundation. So many people think Burning Man is about sex and drugs; those people are clueless. Spend a few hours inside: burningman.com Also, go to Google Maps, type in "Gerlach, NV", satellite the image, then pan to the right to see an arial view of the grid that guides us in Black Rock City.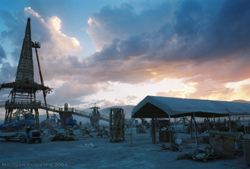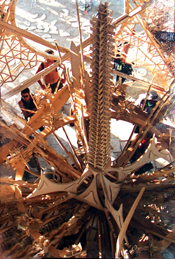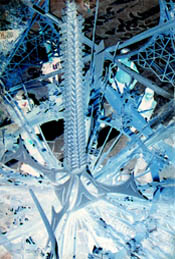 Burning Life--Sept. 16, 2006!